Home | Flatirons Health & Rehabiliation | Louisville, CO, USA
Flatirons Health and Rehab provides short stay rehabilitation and extended care services just down the street from the iconic Flatirons rock formations.
Welcome to Flatirons Health & Rehabilitation
We are a Skilled Nursing Facility providing Short Term Rehabilitation, Extended Care services and Respite Care. Our Medical and Therapy teams specialize in maximizing recovery at any age. Our patients are challenged by many medical concerns such as orthopedic, cardiac, pulmonary, neurology, strokes, general debility, cancer, wounds, to name a few.
Within our building are four 12-bed units offering quiet, comfortable healing environments. Each room is private with a bathroom and roll-in shower. There are also cozy living spaces where a patient can meet with other patients, enjoy visitors or knit by the fireplace.
On each floor is a beautiful open kitchen where a chef prepares meals in full view of the community. A wide variety of options are always offered to provide choices that are satisfying and meet vital nutritional needs.
Physical, Occupational and Speech Therapy are offered 7 days a week. Specialized Biodex equipment in the Therapy Gym provides accurate data daily about patient progress, ultimately leading to optimal outcomes and well informed discharge plans.
Exceptional attention has been taken to avoiding re-hospitalization. A Staff Physiatrist will help manage pain and movement concerns. Discharges are to settings we have determined are as committed as we are to avoiding re-hospitalizations.
We think we have something special here within our walls. We invite you to tour, ask questions… and refer a patient who needs our skilled touch.
The Role of the Skilled Nursing Rehabilitation Facility
Recovery from any major medical event such as a hip fracture, stroke or medical problem can be challenging for both patient and family. Medical problems can derail your lives and leave so many unknowns.
At Flatirons we believe that our caring and expertise can minimize these challenges and maximize successful recovery. We individualize our care delivery around your unique needs and schedules. Nothing is more important to us that exceeding the expectations of those we have the privilege to serve.
Flatirons Health and Rehab is proud to offer therapy services for orthopedic and musculo-skeletal disorders of all kinds, neurological challenges, surgeries, as well as general rehabilitation. We want to help you return to the highest level of function possible. It is important for you to get back to focusing on what matters to you.
Flatirons Health and Rehab is dedicated to excellence in care for many conditions including: surgery, trauma, orthopedic care, heart or lung disease, neurological conditions, wounds, and many other conditions requiring skillful therapy. As hospital stays become shorter, in-patient rehabilitation becomes more critical to optimal outcomes. It is your optimal outcome that we will work with you to accomplish.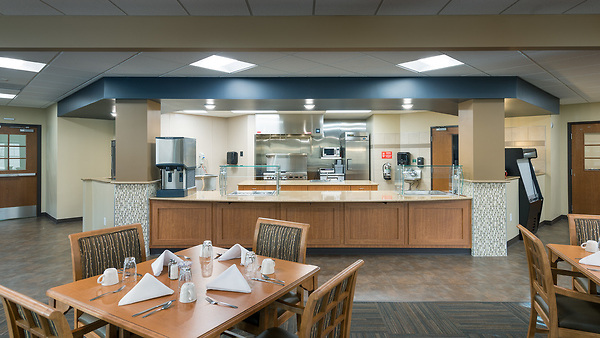 See the comfortable private rooms. They allow you space to unwind and rest...like at home.
Notice the individual kitchen areas for each floor. Delicious meals are prepared in your rehabilitation house, in a central kitchen. Variety and choice make the dining experience satisfying.
There are gracious gathering spaces for times you want to enjoy others in a more public setting. Sit by the fire or enjoy our jetted spa.
Notice how close the nursing station is to your room. This allows our care teams to respond promptly to your needs and wants.
And now for what will get you "back in the saddle", our Therapy Gym. The Therapy Team is highly experienced. We want to help you to achieve your highest potential. Our focus is minimizing pain and maximizing function. We will provide the education you need to continue the progress you have made when you return to the community.